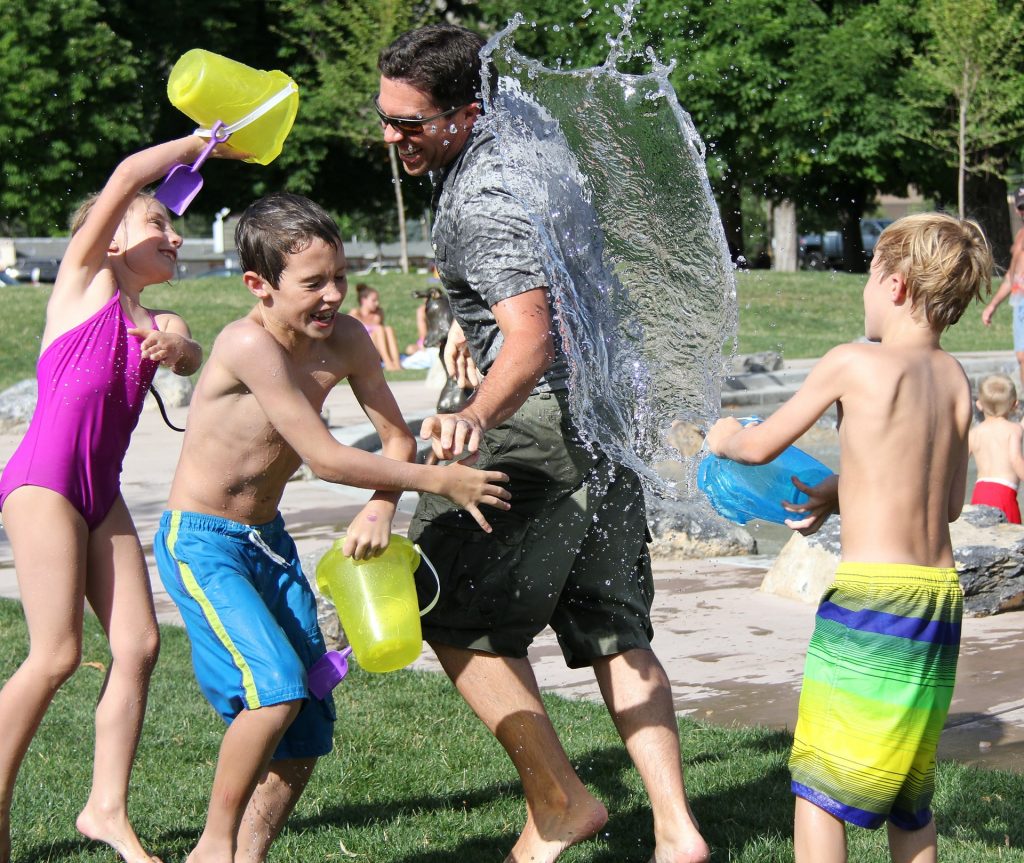 Summertime is a great opportunity for kids to let loose and have fun, and many families look for summer camps to provide some structured activities. For some families, summer provides much-needed time to help children brush up on skills by connecting with a tutor. Older teens may be eager to use their summer activities to pump up their upcoming college applications. Luckily, most communities have a variety of options to suit every family's needs.
Check out options at school, local churches, and community organizations
For school-aged children, a good place to start the search for the perfect summer camp may be with your child's school district. The district may have a day camp program that gives kids a chance to stay connected with friends, play outside, and go on occasional field trips. The costs are often quite reasonable for these camps, and the setting may give your child the chance to stay in a familiar setting.

Local YMCA branches often have summer camp options and these are a great fit for many families. The organization may run a program from its facility, incorporating field trips, indoor games and outdoor play, and perhaps even daily swimming. Many YMCA branches also run outdoor day camps that are a great fit for the adventurous child who thrives on the opportunity to get dirty, build forts, do crafts, learn songs, and perhaps even experience a cookout.
Consider your child's interests when choosing a summertime program
Many communities also have summer camps via churches, and community education programs often provide camp options as well. These may be be a great fit for families who want their kids to get out for some fun, but perhaps do not need a full-day program. When choosing a camp, consider your child's interests before registering as many camps provide different themes, such as Lego Robotics camps, science-related themes, arts and crafts, or horseback riding.
As Parenting details, there are some additional factors to consider before settling on a camp. You may want to choose a camp with an established history and rigorous staff training, while for some, picking an option with a religious focus or emphasis on sports or arts is a dominating factor. Some programs are heavily structured while others are more loosely coordinated, and it is important to consider what style will set your child up for a successful adventure.
Summertime can also provide an opportunity to catch up on academics
Sometimes parents look to utilize the summer break to connect their child with a tutor to build on some academic skills. Parents suggests that families consider the reasons behind the school struggles before pursuing a tutor. For example, if the issues are related to a lack of sleep, being over scheduled, or being unable to focus in class, those factors can make a difference in how you approach working with your child to get them back on track academically.
It can be helpful to connect with your child's teacher before moving forward with a tutor, as they may be able to provide some direction regarding what will work best. If you feel ready to hire a tutor, look for college students who may be available during the summertime at a great rate and be sure to check with the school district to see if they provide summer learning opportunities.
Teens looking ahead to college should choose summer activities carefully
For some teens, summertime provides an excellent opportunity to focus on activities geared toward their college applications. Students should take some time to consider their choices before diving in, as colleges typically look for quality experiences over quantity. Huffington Post notes that college admissions offices will be looking for activities that have been meaningful and where a student has demonstrated initiative or leadership and they can tell when activities are added solely to generate a long list.
Admissions officers also will look for activities that show a student's interest in their community or in helping others, as well as things that demonstrate character, focus, and commitment. For some teens, this may mean working with kids as a camp counselor or coach, and Teen Life adds ideas such as looking for ways to volunteer or start a business.
Summer camps are a great way to provide kids the opportunity to learn new skills and meet new friends and parents likely will find many options when connecting with their local school district, churches, or YMCA facilities. Tutoring can be a great way to help students catch up on academics and for teens preparing for college, summertime commitments can turn into wonderful additions to those college applications. Whether kids are looking for swimming, horseback riding, or lego-building fun, there is likely a summer camp available that will be the perfect fit.