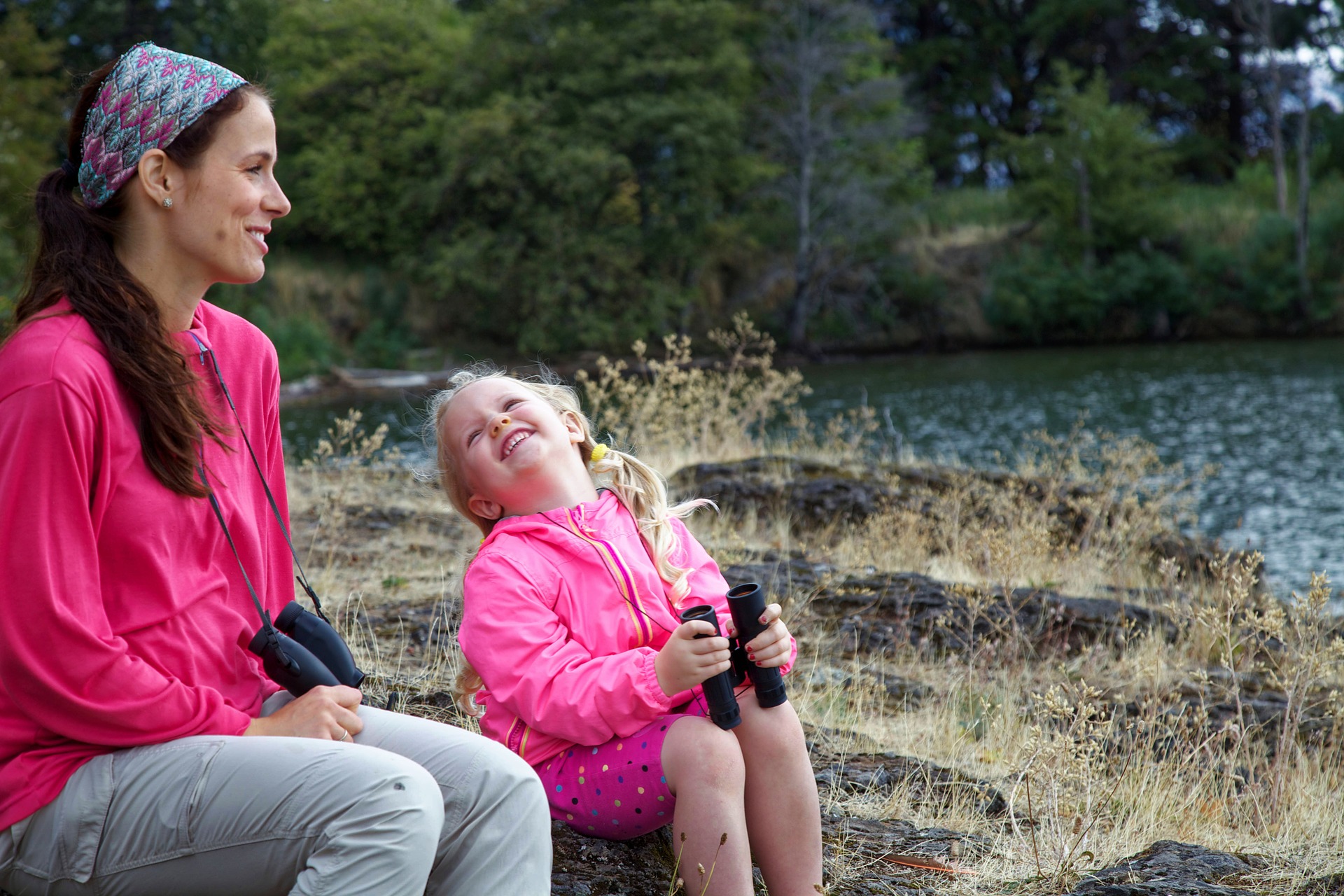 Being an adult means you are free to do what you want, when you want. No one is there to stop you from skipping out on the gym in favor of an evening at home watching Netflix or hitting the fast-food line instead of grocery shopping. However, children are constantly watching and mimicking, and suddenly you are thrust into the spotlight and given the incredible opportunity to shape and guide your little one. If you need some suggestions for helping your child (and you) make healthier choices, keep on reading.
Encourage Outdoor Play
Have you ever caught yourself saying, "When I was your age, I played outside until it was dark"? With technology rapidly advancing, gone are the days when children had to go outside to have fun. Unfortunately, according to the Washington Post, the average child spends five to eight hours in front of a digital screen. Encouraging outdoor play is about more than getting your child to put down the video game. It touts plenty of benefits such as creativity, fitness, socialization, improved mood, stronger bones, and improved sleep. In short, outdoor play and adventure is a must, so here are a few ways to get the ball rolling:
Go on a

nature scavenger hunt

in your backyard

Spend the day at the playground

Find local trails and go on a hike

Do homework and reading outdoors

Trade television for biking as an after-dinner activity (be sure to fit your child with the right

safety helmet

)

Go old-school with sidewalk chalk or a sandbox
Don't Let Stress Become Natural
As a parent, it can seem as though you are in a constant state of chaos, but don't let this feeling become the norm. Whenever the stress starts to build, use some stress-relief activities like deep breathing, self-hugging, yoga, or getting out of the house to do a fun activity like a bike ride. Pinpoint the areas in your family life that bring about the most stress, such as morning routines or homework time and find strategies to make it a little more relaxed such as freezing lunches for the week or breaking up homework into chunks with a fun activity in between. Watch for signs that your child is experiencing anxiety and talk with your doctor.
Make Nutrition Fun
Going to the grocery store and picking up ingredients for a new Pinterest recipe you found is easy, but doing so leaves the kids out of the mix. Teach your child about good nutrition and foster a love for trying new things by planning menus together, and turn them into little chefs with small tasks like washing vegetables or making measurements. Purchase kid-size cooking utensils, and let the cooking creativity go all day long with a plastic kitchen set. If you're trying to get more fruits and vegetables into your child's diet, let them see the entire process by putting a fun spin on gardening with this upcycled sandbox garden. For a fun weekend activity, visit a local farmers market and let your child pick out their own fruits and veggies to incorporate in meals and snacks throughout the week.
It can be hard to be the perfect role model all the time, but having a little one constantly watching certainly helps. Make a pledge to start making healthier choices, and get the kids in on it too. You'll likely find that making it a family affair makes it easier to stick too and way more fun!
Photo by Pixabay